DRAFT
---
The stage for Unitron USA was set long before Lawrence A. Fine and his wife Ellen traveled to Japan in 1951 in search of high quality products to market in the United States.  It begins with the history of  Nihon Seiko Kenkyusho, LTD, the company they selected to supply their telescopes and accessories.   Unfortunately, very little has been documented about the company, and that includes both its beginnings and the reasons for its ending.
We do know that Nihon Seiko was a relatively small trading company that started business in the 1930's and quietly closed its doors in 1992.  It "manufactured" through sub-contractors or family owned vendors, then assembled, marketed, and exported high quality refractors under the brands SeikoScope and possibly Polarex prior to the Fine's visit in 1951.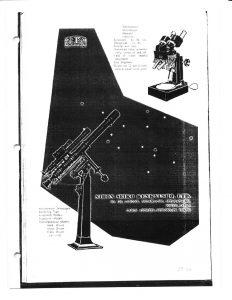 Over the years the telescopes were exported worldwide under various brands including Unitron.  As it turns out the Unitron brand was not confined to the USA only.  That brand was found marketed in Asia as well as in Europe.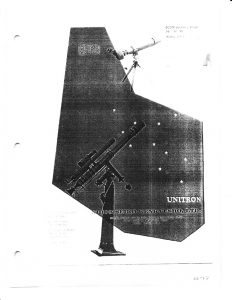 Additionally, Nihon Seiko did not limit itself to the marketing of what we know to be the Polarex and Unitron product line.  My research indicates that Nihon Seiko products were distributed to Vernonscope, University Optics, and Astro-Physics.  These products included eyepieces, viewfinders and guidescopes.
---
Lawrence Fine attended Harvard University and,  although his exact undergraduate degree is not known, he did have a mathematics background and also did graduate work in economics. According to his Son, Philip, Lawrence "was a real tinkerer, always putting things together, was known to be able to fix anything".  His wife Ellen graduated from Radcliffe College, which she entered at the age of 16, graduating in her late teens.
I interviewed Philip via telephone on several occasions and finally met with him at the Fine's Summer home on Cape Cod in August 2016.
During the early years when Larry Fine owned it, Unitron USA was pretty much a small family run business. Both Lawrence and his wife were involved in it; his mother served as a part-time bookkeeper; and their two children, (Philip and Karen), had part-time jobs with the business during school breaks.  The company typically had no more than two dozen employees.
As part of the business, Lawrence was known to work with the engineers from Japan who he assessed to be quite good but he would tinker with their designs, primarily in the area of human engineering. Prototype products would come over from Japan and he would critique them and submit suggested improvements.
He was also very involved in the marketing and advertising aspects of the business, both of which became legendary.  Unitron USA was well known for it's innovative marketing, initiating such things as credit plans, and time payments.  Their advertisements in magazines such as Sky and Telescope and Astronomy were legendary.
---
Dave Komar, July 2017
DRAFT