My story really begins in October 1957 with the launch of Sputnik.  Like many "nerdy" science focused youngsters at the time, my interest in all things space included amateur astronomy.  Model rocketry and "stargazing" were high on my list of evening and weekend activities when I was growing up.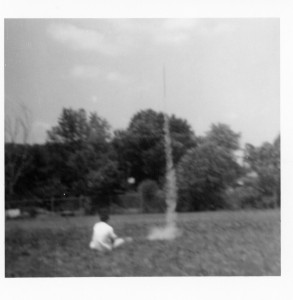 My journey included taking several courses at the Buhl Planetarium in Pittsburgh, PA starting when I was 11.  My mother agreed to let me trade off piano lessons for the astronomy courses.  I think my piano teacher was relieved since I was so bad!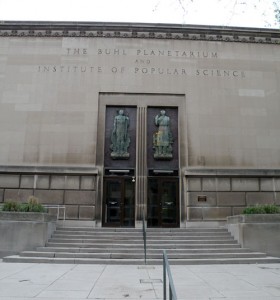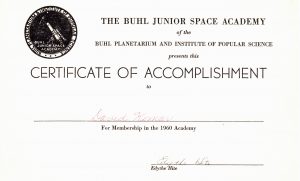 Those courses included telescope making and several observational astronomy courses taught by Dr James Mullaney.  The later courses provided the opportunity for viewing with the 13 inch Fitz-Clark refractor located at the Allegheny Observatory that belongs to the University of Pittsburgh.  I crossed paths again with Dr Mullaney when I began this project since he served as the staff astronomer for Unitron for a number of years.  As a result, he has been a source of information for this project.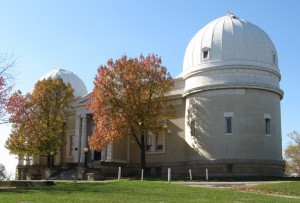 In late 1959, after two years of saving money from a paper route, I purchased a Unitron Model 114.  I recall endless hours drooling over the Sky and Telescope advertisements weighing the pros and cons between the Unitron and a Dynascope RV-6, but my life-long love of the long tube refractor began early.  The first views of the moon, Jupiter, Saturn,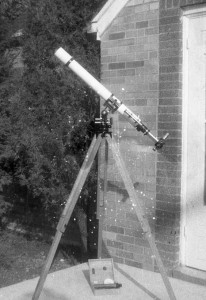 and my first double stars were more than sufficient to sustain my life long interest in this hobby.  I have fond memories of long nights, especially during the Summer, spent behind the eyepiece of my Unitron.  I became well known in my neighborhood as the science geek with the "big telescope", but many of the kids used me as an excuse to stay out all night.  We did spend a lot of nights talking about the possibility of life on other planets and UFOs!
After graduating from college, I entered the United States Air Force for what turned out to be a thirty year career and one that presented several great astronomical opportunities.  For almost thirty years my 60mm refractor remained my primary observing instrument.  As I moved from assignment to assignment, I used it for viewing under skies in such locations as American Samoa, Australia, Japan, and Guam…and for viewing such special events as Halley's Comet while stationed in Florida in 1986.
While I was stationed in Japan I looked into acquiring a larger Unitron , a 4" Equatorial.  With the aid of a Japanese family we had gotten to know, I visited a telescope dealer in downtown Tokyo, the ATM Shop.  This was in 1988 and they were somewhat surprised that I was thinking about a Unitron over the more modern APOs available at the time.  Still having that love of the long tube refractor drove me toward the Unitron which I purchased in March 1989…about thirty years after my first…for 298,000 Yen.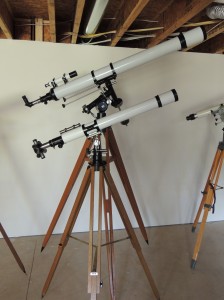 Both Unitrons are still in my possession, and hopefully they will be passed on to my grand-kids.  My primary interest is double star observation and the 4″, f/15 is an outstanding instrument for this type of observing.  I often use my 4″ Unitron mounted on a Universal Astronomics Unistar Deluxe mount to travel to dark sky locations and to support our Outreach program here in Culpeper, VA.  The long white tube is great for attracting a crowd.
In 2013 shortly after retiring, I acquired a renewed interest in classic telescopes, especially the Unitron brand.   I think it came about in part because of the desire to instill in my grandsons the same interest in this hobby that I had as a child…and in part to relive some of those golden days of the 50s and 60s when these great telescopes were such a big part of amateur astronomy.  For whatever reason, I plan to forge ahead with what I believe is a very important project for the classic telescope community.
I added a Unitron Model 510, 5′" Photo-Equatorial on a field tripod to my telescope family in April 2015.  It is just one of four complete Unitron/Polarex 5″ models, field tripod mounted I have been able to locate to date.
This is a more recent Unitron "Family Portrait" taken after I acquired a pristine Model 145C in April 2016; I also included my Brandon 94 since it has many Nihon Seiko components:
Dave Komar,  March 2017